RIIOHS204A Working Safely at Heights
Description of unit
This covers practical and theory training for working safely at heights. It is aimed at providing the knowledge and skills required to work safely and comply with current WHS legislation.
A 2 day course can be organised that is aimed at supervisors
Course Outline
Regulations, legislation and relevant documentation
Identifying hazards and controlling risks
Selection, inspection and correct use of equipment
Set up and working in fall arrest, fall restraint and work positioning systems including knots, use of rope grabs, carabiners and energy absorbing lanyards
Establishing appropriate anchor points
Safe use of ladders, scaffolding and working in EWPs
Use of horizontal static lines and inertia reels
Heights rescue requirements
Checking and correct fitting of a harness
Safely work at heights
Cost
From $150 per person for groups of 10 or more
From $1300 for groups of up to 6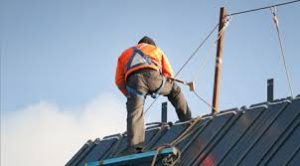 An obligation free quote can be provided by emailing training@flts.net.au or calling 0410 019 149.
Location
We only conduct training at work sites. This requires a suitable area for the practical and theory training.
Timing
6-8 hours depending on numbers, level of experience and number of units delivered.
Course Requirements
Students must be able to speak and understand English
Students must be fit for the training required.
Unique Student Identifier (USI). Further support can be found at www.usi.gov.au or phone 13 38 73. More information on USI's can be found at "FAQ USI"
Obligations:
Students have rights and responsibilities that are outlined in the Participant Handbook. By enrolling in our courses you are deemed to have accepted our terms and conditions
FLTS will ensure the compliance of all training and assessment delivered.
Nationally recognised training delivered under a third party agreement with Tectra Australia Pty Ltd (RTO No. 40889).