National units of competency
RIIWHS202D – Enter and work in confined spaces
MSMPER205 – Enter confined space
MSMPER200 – Work in accordance with an issued permit
MSMPER202 – Observe permit work
This course gives you the skills to:
Identify a confined space its hazards and suitable risk controls
Pre-entry requirements and safe set up for work in a confined space
Atmospheric Monitoring
Work safely in accordance with an issued permit
Emergency Procedures
Act as a standby person
Understand the Australian Standards and relevant legislation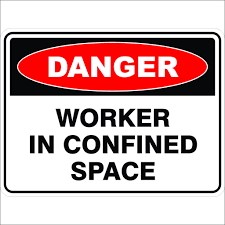 Confined space refresher training is recommended every 12-24 months under Australian Standard AS2865-2009.
Day 2 and higher level courses are more advanced covering gas testing, issuing permits, use of breathing apparatus and confined space rescue. These courses can be tailored to your companies needs if required.
Who needs this?
Anyone working in or in control of confined spaces including workers, safety personnel, maintenance personnel etc
Cost
From $160 per person for groups of 10 or more
From $1400 for groups of up to 6
An obligation free quote can be provided by emailing training@flts.net.au or calling 0410 019 149.
Location
We conduct training at your work site when it suits you. This requires a suitable area for the practical and theory to be conducted.
We can also organise training at various sites around Sydney depending on demand.
Timing
6-8 hours depending on numbers, level of experience and number of units delivered.
Course Requirements
Students must be 14 years or older
Students must have the required literacy and numeracy skills required to complete the course content (be able to speak and understand English).
All participants must wear enclosed footwear.
Students must be fit for the training required.
Unique Student Identifier (USI). Further support can be found at www.usi.gov.au or phone 13 38 73. More information on USI's can be found at "FAQUSI"
Oblgations:
Students have rights and responsibilities that are outlined in the Participant Handbook. By enrolling in our courses you are deemed to have accepted our terms and conditions
FLTS will ensure the compliance of all training and assessment delivered.

Minimum language, literacy and numeracy requirements required for this course. Participants must be able to Read, speak clearly and understand English

Nationally recognised training delivered under a third party agreement with Tectra Australia Pty Ltd (RTO No. 40889).