We don't run regular courses or train individuals. We only train groups at work sites using their own equipment.
The Gold Card is issued by the Telescopic Handlers Association of Australia. A forklift licence does not cover the use of a telehandler.

Attachments include:
Forks
Jib or hook (Telehandler with 3t or less  SWL)
Bucket
Work Platform (boom length less than 11m)
Gold Cards can only be is issued for the attachments used. All required attachments must be available on the day of training.

Course Covers:
Planning and preparing  for operations
Hazard identification and risk control
Conducting equipment checks
Safe set up and use including attachments and stabilisers
Selecting, fitting and removing attachments.
Interpret load charts to ensure safe load shifting
Safe load movement
Fault reporting procedures
Shut down and securing of plant
Assessment in theory knowledge
Assessment in practical knowledge
Schedule
6– 8 hours depending on numbers and experience of operators.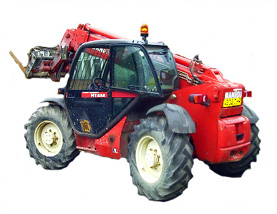 Prices
Cost depends on classes required, location and number of trainees
A tailored quote will be given
Gold Card Training Pricing from:

$400 per person (minimum charge of 2)
$350 per person for 3 people
$300 per person
$270 per person for 6-8 people
$250 per person for 9 or more
Course Requirements:
Participants provide one form of photo ID
All participants must be able to understand English
Suitable equipment in serviceable condition
Suitable training area for theory and practical training on the equipment
Telehandler Gold Card is not a High Risk Work License. The Gold Card cover does not cover:
A work platform is attached to a telehandler with a reach over 11 metres
A jib or hook attached to a telehandler with a capacity over 3 tonne. See attached link "Licensing & Training Requirements"
The Telescopic Handler Association of Australia Gold Card is recognised by all major manufacturers & suppliers. It:
Confirms that the operators of Telehandlers have been trained in their safe use.
The supplier, employer and user all have documentary evidence that the required duty of care has been met or exceeded.
You might find the answers to any questions you have on the Frequently Asked Questions Page Telescopic Handler
Refresher training is also available. For more information click here Refresher Training
Verification of Competency (VOC) is also available for this. For more information click here Verification of Competency (VOC)
To find out more please call 0410 019 149.